You may be wondering: "Why are you the way that you are?"
Or "Why did you start doing all the art things?"
Well, you came to the right blog post ;) 
I have been an artist and creator my entire life. I think it is actually a part of who I am as a person! I will say, that I began to really explore and become serious about calligraphy and art summer of 2016.
I went on a mission trip to Thailand, which at the time was my dream. When I went for the summer, I had already committed to go back and serve in Thailand for 2 years. The third week, my biggest fear came true, and I came down with a random sickness that nobody could figure out.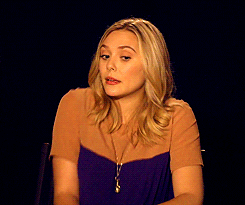 The next 4 weeks, for me, were spent being angry, confused, sad, and very lonely. I was alone most of the day (as an extrovert…), and spent most of my time at a coffee shop/diner that was attached to our apartments for the summer.
Of course, the people there spoke as much English and I did Thai…. Which isn't a lot!
So, I talked to God. A lot. I read the Bible and meditated on it often through calligraphy. I would pick out a word or phrase that really stuck out to me, and I would write it down over and over again.
By the time the summer was over, I was actually pretty decent… and I found a new and refueling way for me to reflect on grace.
So, here we are now! I began my business as Flourish Hand Lettering in Fall 2017 right when I got engaged to my now husband Dan!
Since then, I changed the name to Annie Christine Designs (because flourish was taken) and have finally settled on Wild & Free Calligraphy.
Sometimes you just have to roll with it, my friends. It isn't ideal to change your biz name three times in a year, but I am hopeful this is the absolute last time! Ha!
Wild & Free describes my greatest aspirations, aspects of who I am, and what I want my biz to stand for. I love all things wild, and desire to find freedom day by day.
The "Free" part of my biz name also stands for something very important to me. I am so excited to share that I will be researching programs all around the world that help people find freedom, and profits from my biz will go directly towards them.
-The first organization I have chose to give proceeds to is Rapha House. (for more information go to https://raphahouse.org)
I became passionate about freeing women, men, and children who are sex trafficked in 2013, and it has ALWAYS been a desire of mine to find some way to get involved. So, it is a absolute joy knowing that I finally have the opportunity to help support these amazing programs that free those in bondage. 
My hope is that by following my creating journey, you find yourself increasingly wilder, and most definitely more free.
Thanks for joining me on the journey! I hope to be an encouragement to you through my art, and maybe we can become friends along the way.
With my deepest gratitude, thank you for coming along side me!
Here's to becoming more wild day by day, and freeing others and ourselves along the way <3
Anna Reeves



Please reload